Trustees
ARVAC is currently looking for people to join the board of trustees and help run the organisation. To apply, please send an email to Nick Ockenden on info@arvac.org.uk briefly outlining your background and why you would like to join the board.
Jurgen Grotz (Chair)

Jurgen joined ARVAC in 2005 and served as Trustee in various positions such as the editor of the Newsletter, the website administrator, vice Chair and Chair. Jurgen has in depth knowledge of the voluntary and community sector and has recently co-edited the prestigious Palgrave Handbook of Volunteering, Civic Participation, and Nonprofit Associations (2016). With over two decades of experience in applied research his largely interdisciplinary work has a strong focus on participative approaches and public engagement. After working for voluntary sector organisation such as RNIB and the Institute for Volunteering Research, Jurgen now works at the University of East Anglia, School of Health Sciences continuing his collaborations across the academic, public and voluntary and community sectors.

Nick Ockenden (Vice-Chair)

Nick Ockenden is a freelance social researcher and evaluator, with clients including the Big Lottery Fund, Sport England, and Charity Job. Previously he was Head of Research at NCVO where he oversaw a programme of research exploring all aspects of the voluntary sector and volunteering. This included outputs such as the UK Civil Society Almanac, the annual Voluntary Sector and Volunteering research conference, and the work of the Institute for Volunteering Research. Nick is particularly interested in the role and functioning of grassroots, volunteer-led organisations, particularly those working in the environment and conservation area. 

Sharon Clancy

Sharon Clancy was Head of Community Partnerships at the University of Nottingham, the unit which promotes and supports community and public engagement, until December 2013. She held his post at the University for 6 years. Prior to that, Sharon was CEO of Mansfield CVS for 7 years, a local infrastructure charity supporting all third sector organisations in Mansfield, North Notts. She also led on user and carer engagement prior o becoming CEO, within health and social care structures, and set up the national network Involve for similar posts within the third sector. Before that she was a Senior Lecturer and Education Advisor in disability issues at Sheffield Hallam University, working with SKILL, the National Bureau or Students with

Disabilities, both nationally and internationally, as well as working extensively in the third sector. In 2011 she completed an MA thesis focusing on the role of the university in promoting social justice through student activism and public/community engagement, for which she won the annual Eaton Hall prize. A Cambridge graduate in English Literature, Sharon has since moved into the fields of psychology and health and social care, third sector leadership and community engagement and has taught in these subjects within Higher Education. Her current PhD is examining short-term residential adult education in war period, with the Shropshire the post Adult Education College at Attingham Park (1948 – 76) as its primary focus. This is a synthesis of her previous research interests and personal background. She is currently a trustee with ARVAC -and with the Raymond Williams Foundation.

John Diamond

Professor John Diamond is the Director of the Institute for Public Policy and Professional Practice at Edge Hill University. In 2014 he contributed to the Voluntary Sector North West Report – Devolution , Our Devolution and in 2015 he was invited to give the Annual Keib Thomas Memorial Lecture in London. He is currently the national chair of the Association for Research with Voluntary and Community Organisations (ARVAC) and an independent director of the Lancashire based consortium Greater Together. He has had extensive experience of working as an evaluator for a range of agencies (including the Youth Justice Board, the Cheshire Children's Fund, a number of regeneration agencies , the NHS, national charities and regional voluntary sector organisations). In 2014 he was a co-researcher on a national study funded by the Webb Memorial Trust which examined the role of Fairness Commissions and is working on a follow up study . He is co-editor of an annual series – Critical Perspectives on International Public Sector Management (published by Emerald) and is co-editor of the Sage journal Teaching Public Administration.

Sharon Huchings

Sharon is a Senior Lecturer in Sociology and teaches modules on the BA Sociology, BA Criminology and MA Public Sociology. She is the Department of Sociology's co-lead (with Andrea Lyons-Lewis) for Service Learning.  This involves working with a wide range of local not-for-private profit organisations on social justice action and research projects with second year and post graduate students.  She is currently working in partnership with a local charity researching work and employment in Nottingham and with Nottingham City Council on their social cohesion activities. Alongside her higher education career Sharon has worked in the adult and community education sector as a practitioner and at a strategic level, regionally and nationally. She endeavours to bring those values and practices cherished in adult education to her work in higher education.

Charles Knight (Treasurer and Secretary)

Charles Knight undertakes research and consultancy into the digital economy with an emphasis on how organisations and individuals can and will adapt to disruption to existing service provision. Without a public sector context, he is interested in how social media can be used to promote and influence outcomes. He is currently employed as a Senior Lecturer in Management at Edge Hill University Business School.

Colin Rochester

Colin has been involved in the practice and study of voluntary and community activity since 1968 and has been an active member of ARVAC since its earliest days. He served as its Chair from 2004 to 2007. He began his career as a practitioner and worked for the Workers' Educational Association as its National Development Officer, and was Head of Cambridge House Settlement before becoming a researcher and postgraduate teacher in voluntary sector studies at the LSE and Roehampton University. He is currently an Honorary Fellow at the University of Kent's Centre for Philanthropy. His many publications include 'Volunteering and Society in the 21st Century' (with Angela Ellis Payne and Steven Howlett) and 'Rediscovering Voluntary Action' and he has recently edited A Handbook on Hybrid Organisations with David Billis.

Fiona Poland

Professor Fiona Poland is a sociologist and community researcher at the University of East Anglia (UEA).  She has been a long-term member of ARVAC, has twice been Chair and is now a Trustee. She leads the UEA Inclusion Research theme and co-leads a Public and Patient Involvement Research theme for the NIHR Collaboration for Leadership in Applied Health Research and Care East of England (CLAHRC EoE). Her qualitative research addresses community wellbeing through supporting Older peoples' agency and promotes cross-sector collaborations especially in dementia. She is Editor of the journal Quality in Ageing and Older Adults.

David Boorman (volunteer)

David supports ARVAC as editor of the newsletter and helping to spread the word of community research as wide as possible. With over 10 years professional experience in the charity sector and postgraduate qualifications in charity fundraising, David is extremely passionate about using research to help improve voluntary and community activities. As Head of Fundraising and Communications at Bliss, David works to increase income and awareness to help support the thousands of babies born sick or premature in the UK every year.

Katy Goldstraw (volunteer)

Katy Goldstraw supports the board of trustees as a volunteer for ARVAC and plays a significant role in making publications like this possible. Katy is also PhD student researching the effects of austerity on the VCS in Greater Manchester. Katy is passionate about participatory, feminist research and is currently developing a assets based evaluation tool with the VCS of Greater Manchester. Alongside her research Katy teaches at Edge Hill and Manchester Metropolitan Universities, specialising in social justice, youth and community studies. Outside of work Katy is a keen runner and swimmer often competing in events to fundraise for her favourite overseas charity, Brighter Future International.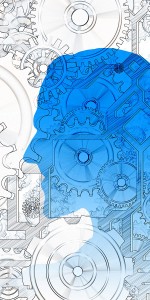 Pages: 1 2